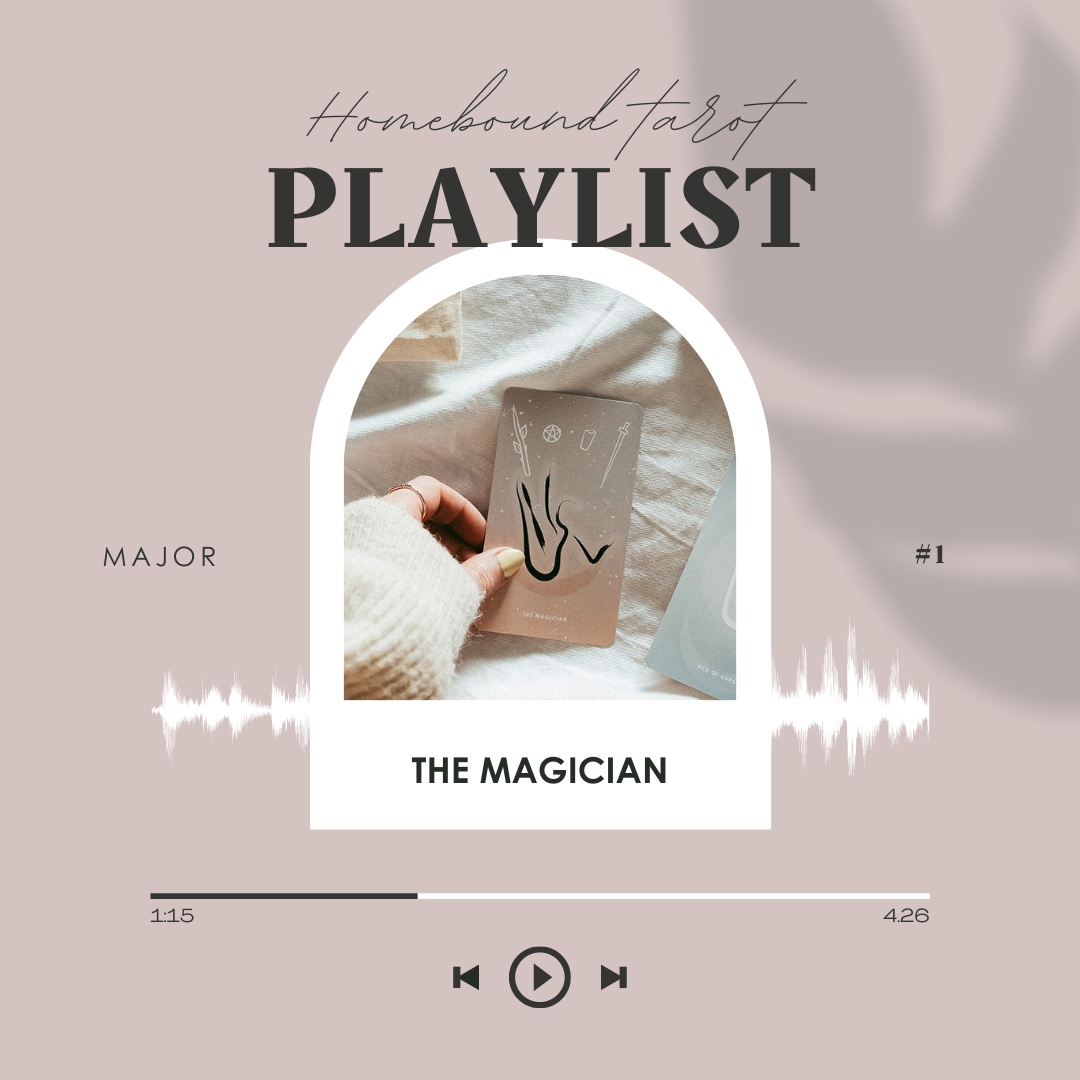 Major Arcana Tarot Playlist - The Magician
Week 1: THE MAGICIAN
WILLPOWER, CREATION, ADAPTATION, MANIFESTATION, RESOURCEFULNESS
A new series is coming to homebound and it's something I've been brewing for a few months now. Say hello to MAJOR ARCANA PLAYLISTS. Every Sunday I'll be sharing a Spotify playlist directly influenced by a card from the major arcana. I'm so excited for this series because music is such an awesome example of how each card can hold so many unique meanings or stories.

Week 1: THE MAGICIAN
WILLPOWER, CREATION, ADAPTATION, MANIFESTATION, RESOURCEFULNESS
The magician holds it all. Everything they need to manifest their intentions is in front of them. Full of creativity; they are inventive. Caring for themselves, and others is innate.
LISTEN TO THE PLAYLIST ON SPOTIFY