This store requires javascript to be enabled for some features to work correctly.
Feeling overwhelmed by tarot meanings?
Never Second Guess a Tarot Card Meaning Again.
The world of tarot is massive and every card can be interpreted a thousand different ways. Ironically, what makes it such an intimidating tool is also what makes it so powerful.
The Tarot Quick Reference Guide breaks all 78 cards down into simple point-form concepts so you can hold your readings without second guessing anything.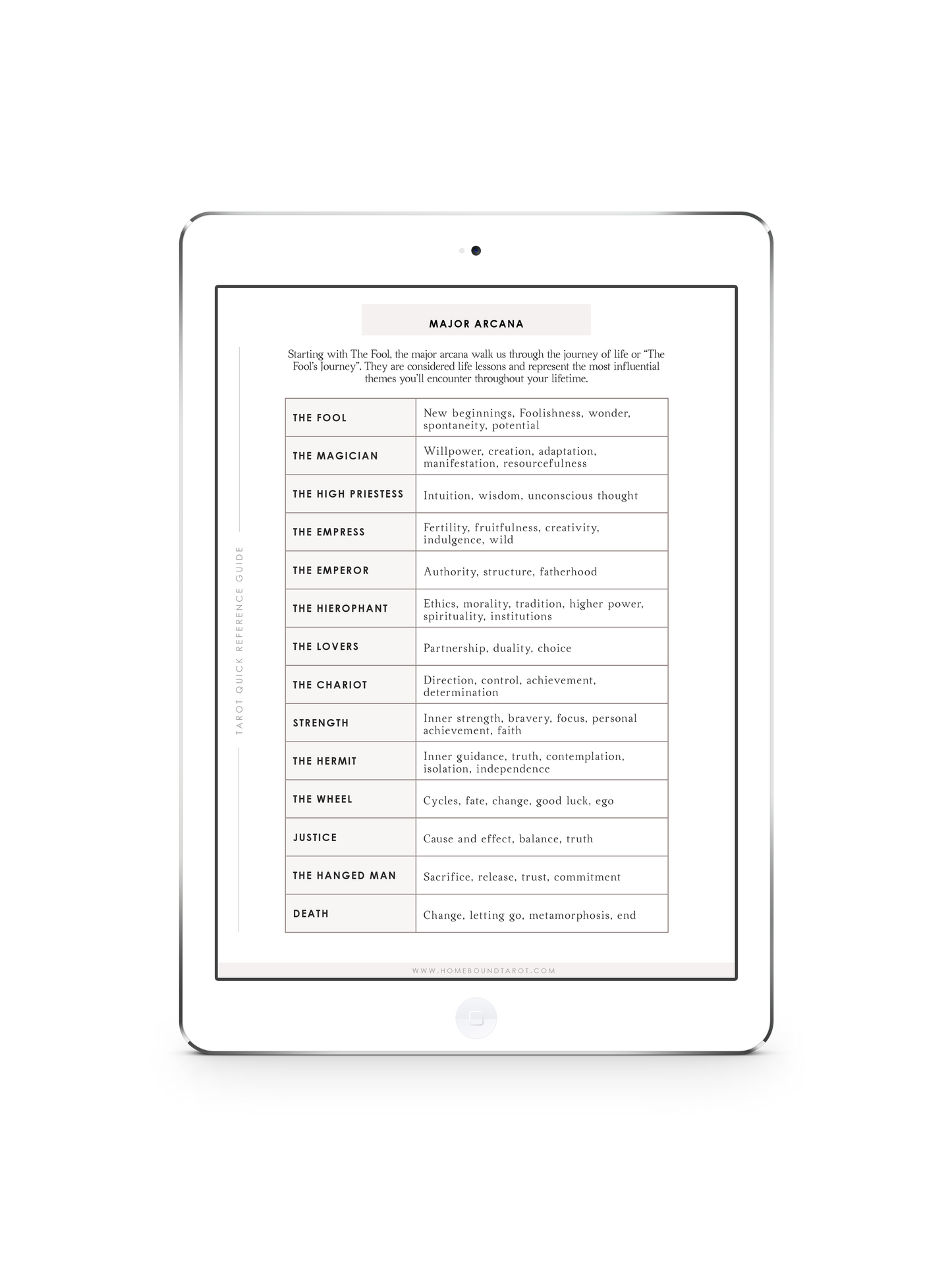 Your Very own Tarot Cheat Sheet
This printable reference guide will help you learn the tarot card meanings easily. All 78 cards are summarized in point for so you can learn to read tarot intuitively without the pressure of not knowing the meanings.