This store requires javascript to be enabled for some features to work correctly.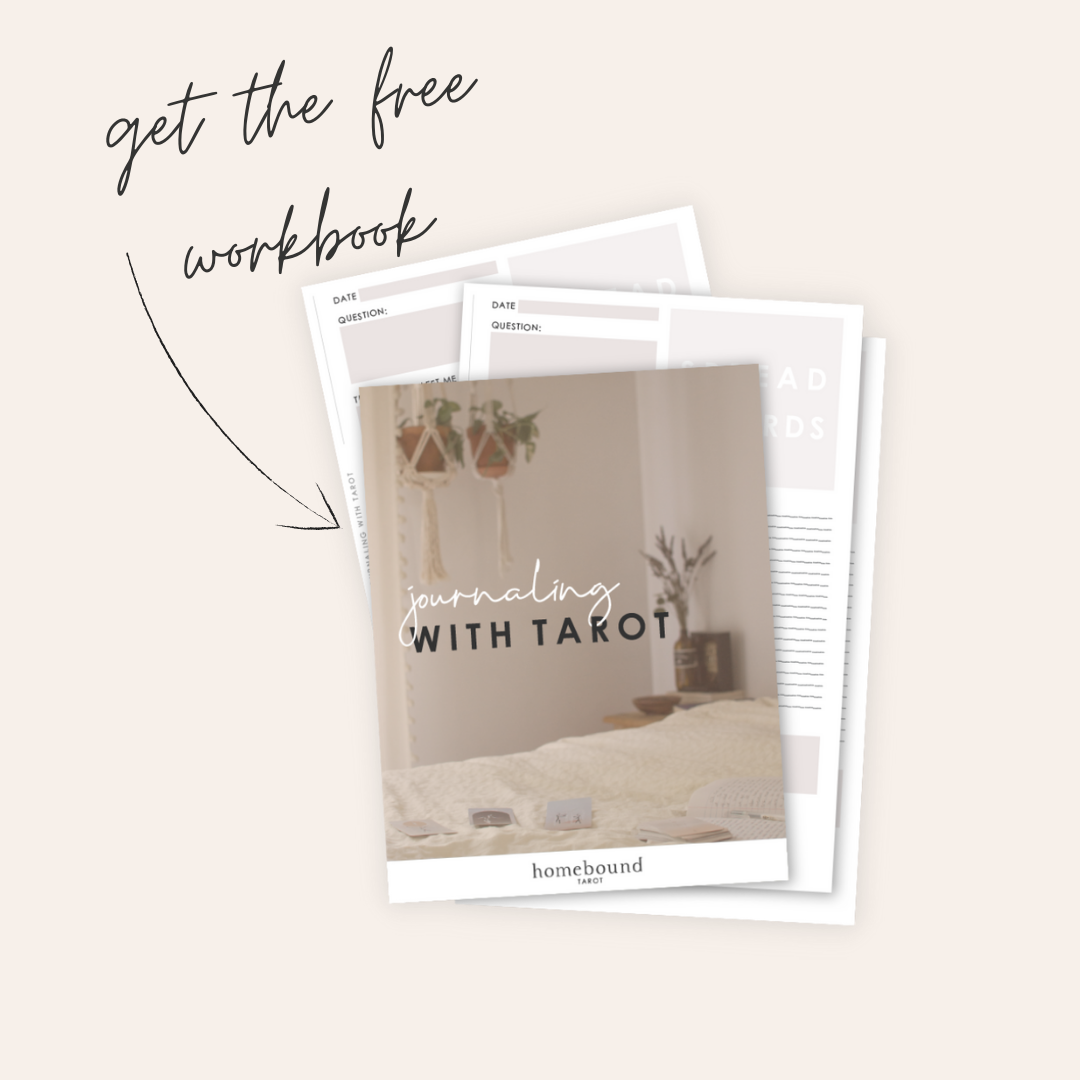 Want to dive deeper with your personal tarot readings?
learn to seamlessly weave journaling into your tarot readings
This Workbook will teach you how to integrate journaling into your tarot readings so you can get to the heart of your personal practice.
It is likely your tarot deck has a guidebook which is an invaluable resource. However, nothing can top reading tarot intuitively.

Your personal interpretations and reasonings are what's most valuable. Now is the time to sit down with your deck, a journal, and a cup of tea and write down what comes out of the cards for you.
This 10 page workbook will walk you through
+ how to flow within your intuition and get the most out of every reading.
+ How to write with your stream-of-conscious so your most true thoughts make the page.
+ How to create an effective page layout for journaling.
+ Shorthand symbols for efficient writing.
+ 20 Questions for the tarot that will prompt deep journal sessions.