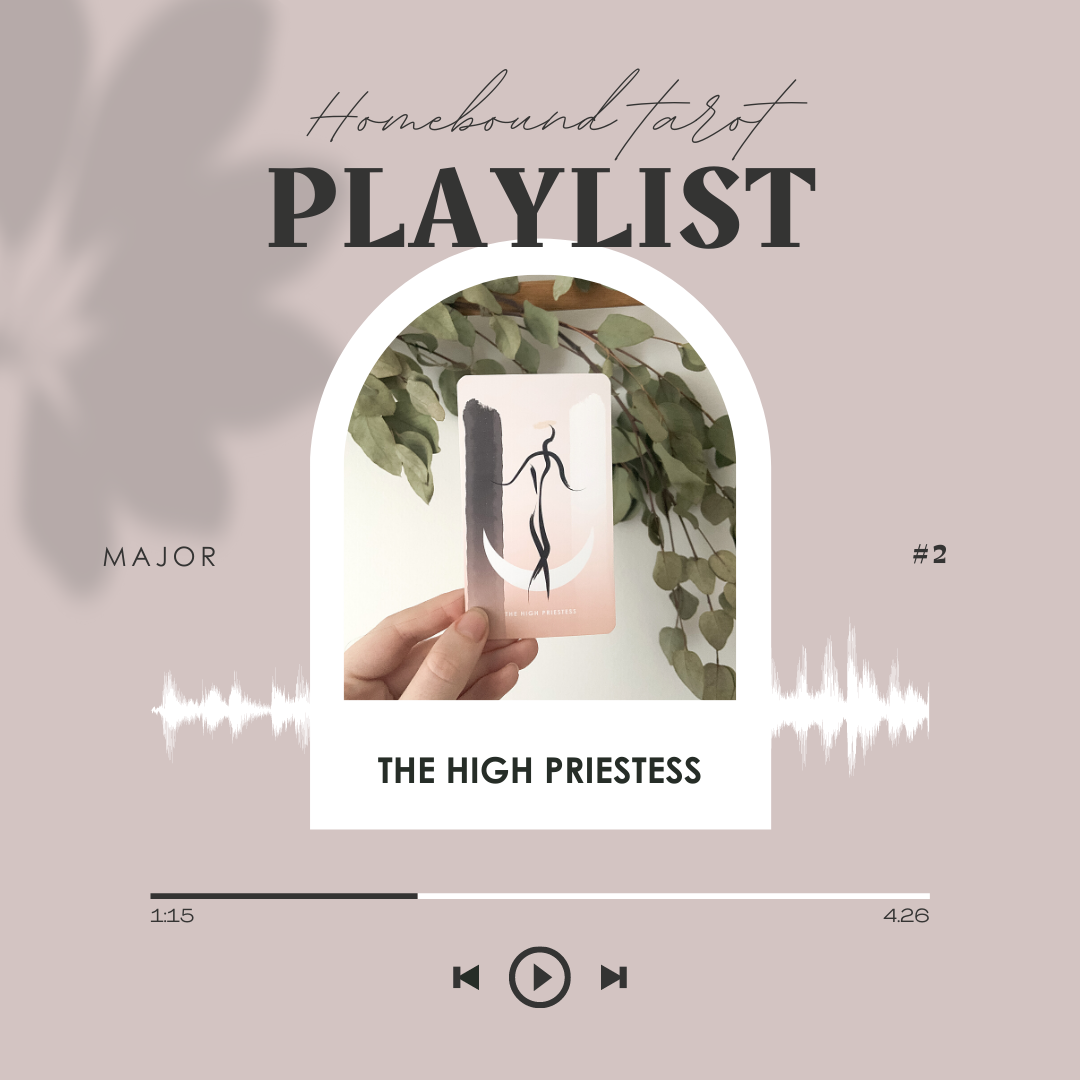 Major Arcana Tarot Playlist - The High Priestess
Say hello to MAJOR ARCANA PLAYLISTS. Every Sunday I'll be sharing a Spotify playlist directly influenced by a card from the major arcana. I'm so excited for this series because music is such an awesome example of how each card can hold so many unique meanings or stories.

Week 2: THE HIGH PRIESTESS
•INTUITION •WISDOM •UNCONSCIOUS THOUGHT
Moving freely between the conscious and unconscious - these songs are dreamy, protective and intuitive. A little masculine, a little feminine; flowing, floating and knowing the answers deep down.
LISTEN TO THE PLAYLIST ON SPOTIFY